Canada News
News
Tim Hortons' sales in Canada top pre-pandemic levels for first time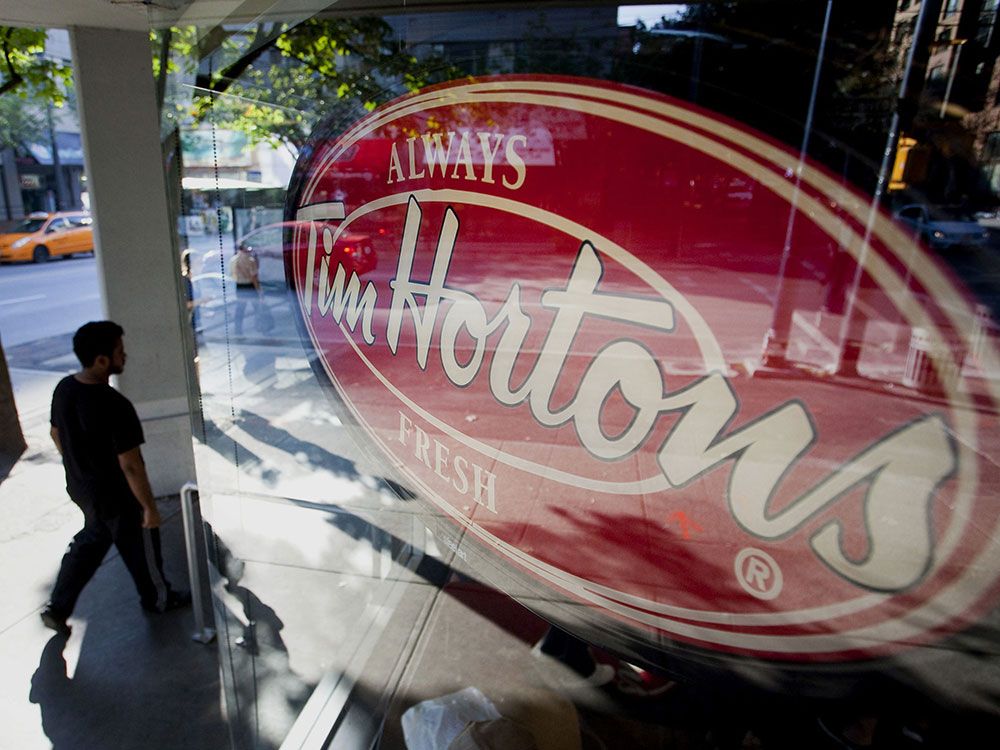 Global sales at parent Restaurant Brands International grow 14%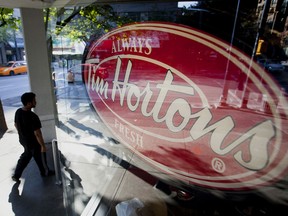 Article content
Sales at Tim Hortons Canada have topped pre-pandemic levels for the first time since the onset of COVID-19, parent company Restaurant Brands International Inc. reported Thursday, as the easing of pandemic restrictions paved the way for customers to return to the iconic chain.
Article content
Globally, Tim Hortons saw comparable sales grow by 16.3 per cent in the second quarter, including 14.2 per cent growth in Canada. Its total revenue was up to US$968 million from US$831 million in the same period last year.
"It's clear that the groundwork we laid during phase one of our 'Back to Basics' plan is paying off with guests as they return to Tim's following the easing of restrictions in late Q1," Stephen Lichtner, Restaurant Brands International head of investor relations, said during Thursday's earnings call.
In an interview, RBI chief corporate officer Duncan Fulton described Tim Hortons' Canada-wide sales growth as "pretty exceptional" and said the company saw an increase in mobility across all-day operations in its restaurants.
Article content
"It was no doubt that people resuming some form of pre-pandemic routine is certainly part of that growth," Fulton said, adding that this returning traffic, combined with the brand's deliberate decision to increase market share in espresso and cold beverages, drove the growth.
The executives said they still expect a lot of upside in traffic growth as many cities in Canada have yet to see workers return to the office full-time.
"More offices reopened in the second quarter… but downtown Toronto is just getting back to work," they told analysts during the earnings call. "Mobility in our downtown quarters is still a work in progress and that gives us confidence that if it comes back to pre-pandemic levels, there will have to be some tailwind in the business as well."
Article content
Hybrid working arrangements, in which Canadians go in to the office some days and work from home on other days, "certainly affects" the morning part of the business, Fulton said. The COO noted that this is also why the company made significant menu changes to lunch and dinner items, which have been a source of their growth in the quarter.
The results for the three-month period ended June 30 comes against the backdrop of an investigation by Canadian privacy watchdogs that found Tim Hortons violated privacy laws by using its mobile app to collect "highly personal" information about its customers without their consent.
Article content
The watchdogs' findings, released early June, called out Tim Hortons for a "mass invasion" of privacy. The investigation into the Tim Hortons mobile app was launched in 2020 following a Financial Post report.
Last week, Tim Hortons said it had reached a proposed settlement in multiple class-action lawsuits in connection to the data collection. The settlement would see the restaurant offer a free coffee and doughnut to affected users.
Fulton said the findings didn't seem to have a negative impact on the business and the app remains "extremely popular" for Canadians, with millions of people per month using it when they order.
"About one-third of all of our sales in Canada came through a digital channel," he said.
Article content
Tim Hortons has said it no longer uses the geolocation technology in question, and is complying with investigators' requests to delete all the offending data and create a plan to ensure its app complies with privacy laws going forward.
Restaurant Brands International, which also includes Burger King, Popeyes Louisiana Kitchen and Firehouse Sub, saw global sales increase by 14 per cent in the second quarter, up nearly US$1 billion year-over-year to over US$10 billion.
Overall, the company reported net income of US$346 million during the quarter, down from US$391 million a year ago.
Diluted earnings came out to US$0.76 per share, down from US$0.84 in the year-ago quarter.
• Email: [email protected] | Twitter: denisepglnwn