Canada News
News
Telus wants to charge customers a fee for paying their bills with a credit card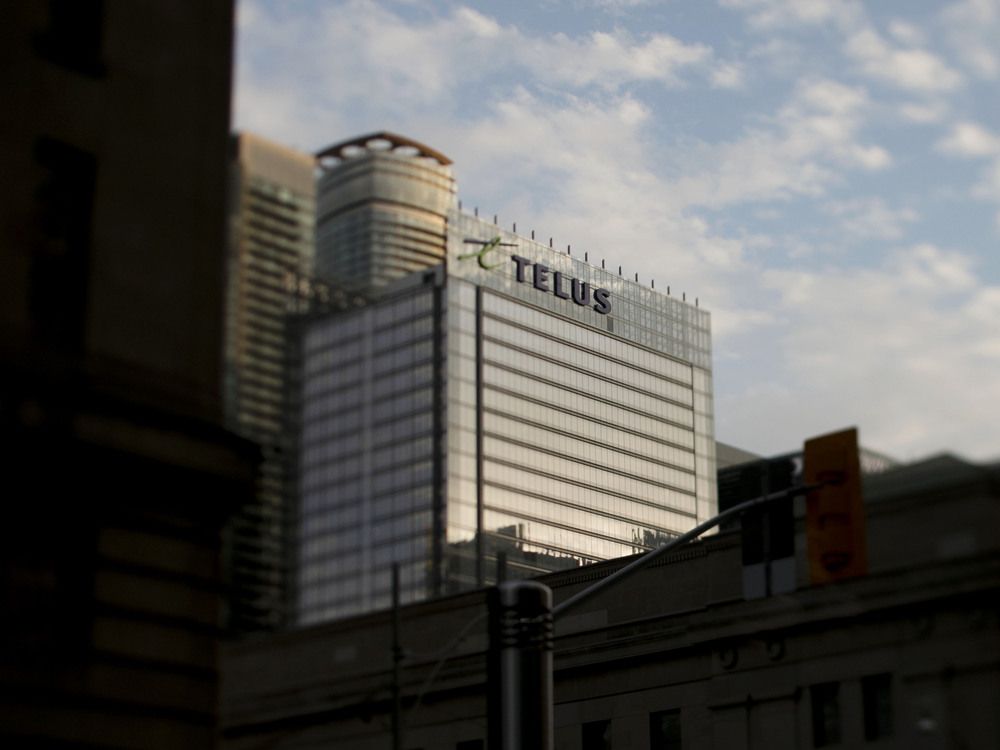 Telus has asked the CRTC for approval to charge a 1.5% fee starting in October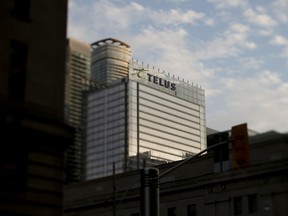 Article content
Telus Corp. is asking the Canadian Radio-television and Telecommunications Commission to allow it to charge customers a credit-card processing fee as of Oct. 17.
Article content
In a letter to the federal regulator, the Vancouver-based telecom company said the fee will be set at 1.5 per cent of the payment amount made with a credit card plus taxes. It will be applicable to new and existing Telus mobility and home services customers.
The company provided an example of how the fee will be calculated for a customer, laying out a 1.5 per cent fee of $1.58 (plus $0.08 GST on that fee) for a bill of $100 for services and $5 GST. Instead of paying a total of $105, the customer would pay $106.66.
"This fee helps us recover a portion of the processing costs we incur to accept credit card payments and the average cost will be around $2 for most customers," Telus said in an email statement.
The company said the fee applies to one-time and pre-authorized credit-card bill payments and is not higher than the fee it pays to accept credit-card payments.
Article content
It said customers can avoid this fee by selecting another bill payment option such as one-time bank payment, pre-authorized debit, Visa Debit, Visa Prepaid or Mastercard Prepaid cards.
The CRTC confirmed receiving the letter, dated Monday, and said Canadians can express their concerns by filing an intervention comment by Sept. 7.
"The CRTC is currently assessing the application and will consider the concerns of Canadians when making its decision," it said in an email, adding that the process is generally 30 days for comments and Telus will have 10 days to reply.
If approved, Telus said it plans to notify existing customers of the new fee in mid-August.
Article content
The letter pointed to a 2018 class action lawsuit settled with Visa Inc. and Mastercard Inc. that resulted in the credit-card giants agreeing to modify their "no-surcharge rules" to allow merchants to surcharge their customers, up to a cap, starting Oct. 6, 2022.
The Canadian Federation of Independent Business said this change will allow businesses to choose to pass on their added merchant credit card fees to customers.
"Many business owners find dealing with credit-card fees unnecessarily confusing and it is almost impossible to compare rates between different processors. Small merchants have been bearing the cost of premium cards, while the industry restricts their right to surcharge or refuse those cards," the CFIB said in May.
The group said that while "very few" merchants are expected to add surcharges for card acceptance, the option to do so will give them additional clout in pushing back against future fee hikes.
• Email: [email protected] | Twitter: denisepglnwn