Canada News
News
Major airports show signs of improvement but delays persist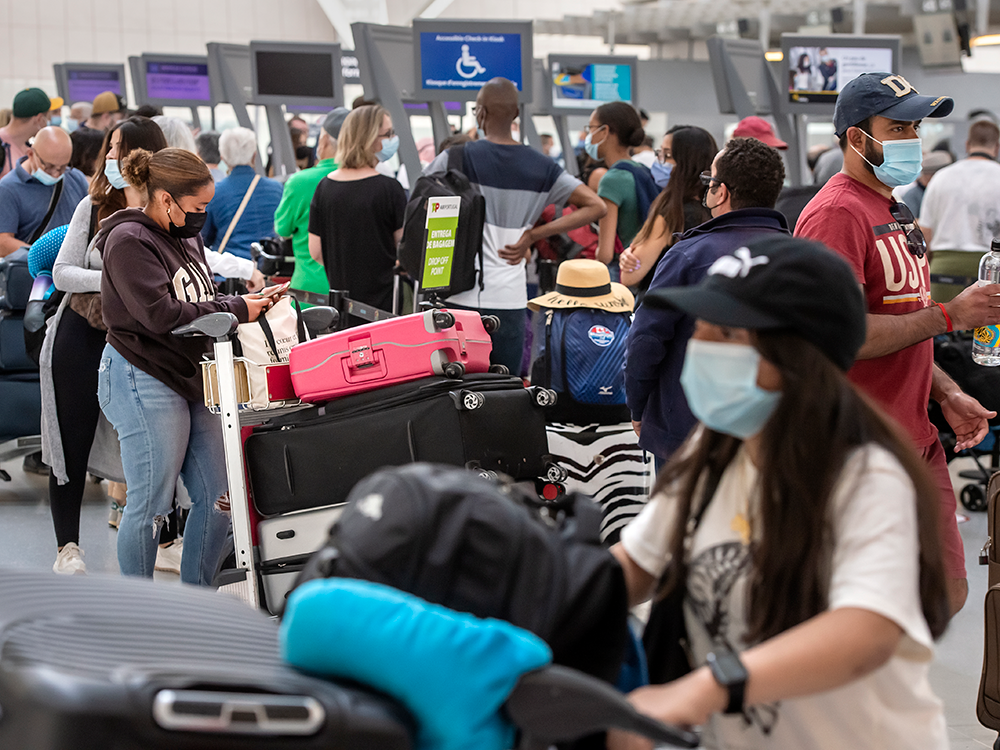 However, peak summer travel season not over yet, warns airline expert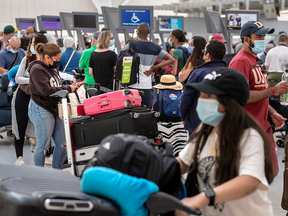 Article content
Travellers at Canada's busiest airports continue to see frequent delays, but there are signs the situation is improving as summer travel season kicks into high gear.
Article content
On Tuesday, Toronto Pearson International Airport and Montreal-Trudeau International Airport ranked fourth and fifth worldwide for delays, with 38 per cent of flights experiencing holdups, according to data from tracking service FlightAware. Earlier in the summer, data from the service indicated Pearson and Trudeau were the two worst airports globally for flight delays.
Pearson's Terminal 1 was quiet on Wednesday, with most flights arriving and departing as scheduled. The crowds were small, with no long line ups at check-in or security. Yet some travellers still feared the worst when they arrived.
"We anticipated it to be much busier," said Kaltrina Haradainaj, 27, of London, Ont., who arrived with her family six hours early for their flight to Europe.
Article content
"We've had other family and friends come this past weekend and said it was chaos," Haradainaj said. "All their flights were delayed."
Tuesday's data came after a long weekend when Canadian airlines flying out of Pearson continued to see heavy delays. On Saturday, FlightAware data showed 59 per cent of the flights originating from Pearson on Air Canada's regional carrier Jazz Aviation were delayed, with Air Canada Rouge at 58 per cent, and Air Canada at 54 per cent.
We've had other family and friends come this past weekend and said it was chaos

Traveller Kaltrina Haradainaj
On Sunday, the numbers remained high, with each carrier seeing 50 per cent of their flights delayed, according to the data.
The carriers showed improved performance on Wednesday, as Jazz Aviation's flight delays fell to 45 per cent while Air Canada delays were at 50 per cent, according to FlightAware.
Article content
In a press release announcing second quarter 2022 financial results, Air Canada said COVID-19's wide-ranging effects had impeded their restart effort and had led to flight delays and other operational disruptions and challenges.
"The path to recovery from any serious event is rarely straight and easy," said Air Canada chief executive Michael Rousseau.

Toronto Pearson International Airport spokesperson Ryan White wouldn't comment on FlightAware's rankings, but provided the airport's own statistics for the week of July 18-24 showing improvements in on-time performance for most flights at Pearson.
White said conditions at the airport have improved, which he attributed to measures including working closely with airline partners after they voluntarily reviewed their summer schedules to smooth out operations.
Article content
There has also been a noticeable increase in staffing at government-run agencies — Canadian Air Transport Security Authority (CATSA) agents for pre-board screening and Canada Border Services Agency (CBSA) agents for customs. White noted a growing number of recent hires have completed the lengthy, specialized training and can now go out onto the airport floors to process passengers.
"More and more of those agents are coming on-line and are processing passengers," White said.
While White said Pearson is trending in the right direction regarding on-time domestic and international flight performance, increases in security staffing may not be enough to maintain that trend.
Robert Kokonis, president of aviation consultancy AirTrav Inc., noted that nothing at CATSA has structurally changed.
"They (CATSA) hired a few people for screening, but they also have people on vacation. Plus, you just can't train people fast enough," Kokonis said. "We are not even out of the summer peak (season) yet."
• Email: [email protected] | Twitter: robms4