Canada News
News
CAE profit plunges on 'mis-bid' defence contracts: What you need to know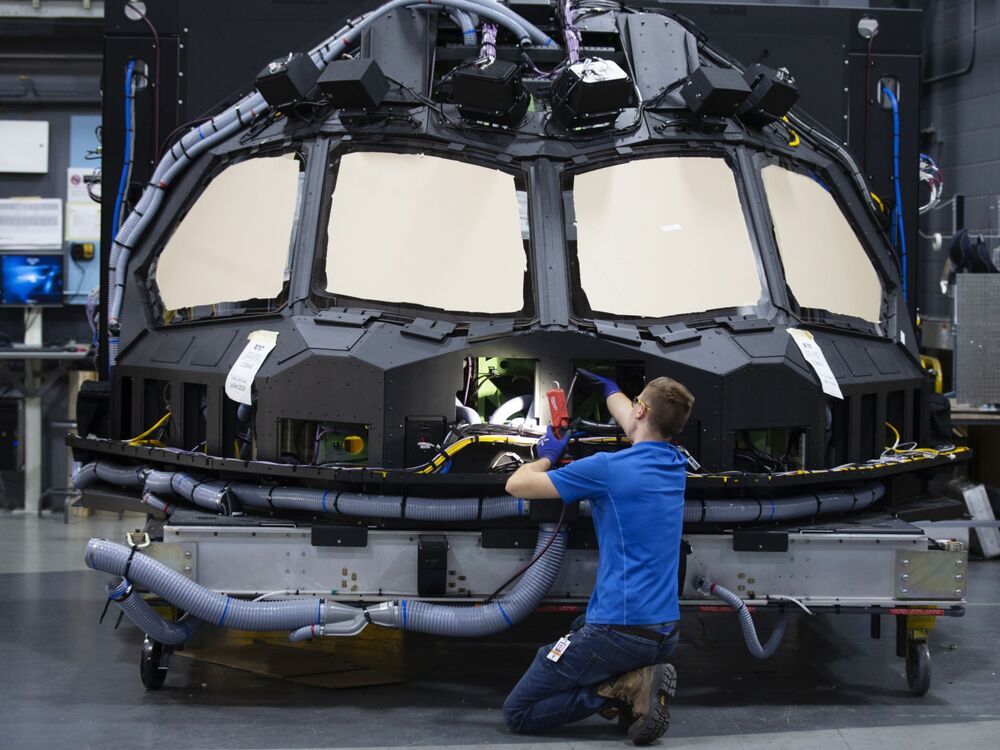 CAE reported operating income of $39.4 million in its latest quarter, 54% less than a year earlier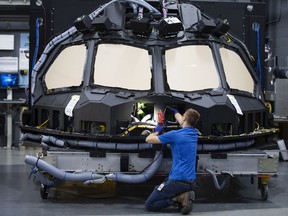 Article content
CAE Inc., which oversees the world's biggest network of flight-training centres, reported net income of $1.7 million in its latest quarter, a big drop from $46.4 million a year earlier, as sales to the defence industry fell short of expectations.
Article content
The Montreal-based company, which also supplies governments with simulators for military and security training, had to revise two U.S. defence contracts, reassessing costs, adjusting scope and timing, and changing project expectations, all of which cost the company $28.9 million.
"We had a mixed performance in the first quarter, with civil delivery results in line with our view for strong annual growth and strong market share momentum," chief executive Marc Parent said Wednesday on a call with shareholders. "Defense results were disappointing, coming in well short of our expectations."
Here's what you need to know about CAE's earnings for the three-month period ending June 30, 2022:
Backstory
CAE recently announced it would partner with Piper Aircraft Inc. to electrify the Piper Archer, a well-known single-engine plane that makes up part of its training fleet. CAE also said it would train pilots on the operation of the electric aircraft. "The development of this technology is a first for CAE," chief executive Marc Parent said in a press release. "CAE is uniquely positioned to make electric-powered flight a reality at our flight schools and beyond."
Article content
The airline industry, which releases one billion tonnes of carbon dioxide into the air annually, aims to rapidly decarbonize, with United Airlines Inc. leading the charge — it will likely be the first airline to roll out electric commercial flights, as early as 2026.
International Air Transport Association (IATA), a trade association representing the world's airlines, called sustainability a "hot new area of training" which will enable the aviation industry to meet its goal of net-zero carbon emissions by 2050.
Financials
CAE's revenue reached $933.3 million in the first quarter of its 2023 fiscal year, up 24 per cent compared with the $752.7 million it recorded in the year-ago quarter.
However, profits took a significant hit. Diluted net earnings per share were $0.01, compared with $0.16 per share in the same quarter last year.
Article content
Traders appeared to be more interested profits than revenue. Shares dropped almost 17 per cent, and were trading at about $28 as the Toronto Stock Exchange neared its close.
The defence debacle
Near the end of June, CAE had to absorb $29.8 million worth of charges due to changes to two U.S. defence contracts.
One was a Navy training contract that came with more requirements than CAE had anticipated. "The Navy is training at very, very high rates; higher, frankly, than we bid at, and we bid years ago. It's a legacy contract," said Parent.
The fixed nature of the contract, which dates to 2018, prevented the company from fully implementing its cost-lowering measures, because the contract ends soon, at the end of this fiscal year.
Article content
Parent said one of the defence contracts that went bad could yet be revived, but too much time had passed to account for them as contributing to profits.
"We anticipated the customer would have extended this particular contract at updated terms," Parent said. "We didn't have any runway left to take into account any equitable adjustments, any measures to reduce cost—we just didn't have time. So, we had to take the charges."
We didn't have any runway left to take into account any equitable adjustments, any measures to reduce cost—we just didn't have time. So, we had to take the charges

Marc Parent
The operations of the second, classified, contract were severely impacted by COVID-19, Parent said. The development program was inherited through an acquisition, and the Parent said he wished it had been bid differently. The company lost over 60 high security clearance individuals amid the pandemic and it took far longer to replace them than expected. "Could we have seen this thing better in hindsight?" said Parent. I would tell you: yes."
Article content
Parent conceded that both contracts had been "mis-bid," adding that, "we don't bid that way now."
The additional costs prompted the company to "re-baseline" or "re-assess" every program, a process that is now complete, Parent said. "We have triggered a complete top-down review of our portfolio on all of our programs… to make sure that we don't get surprised again," he said.
Eighty per cent of contracts remain fixed-price, but Parent asked shareholders not to be "perturbed" by this number, as it assures the client a level of predictability.
On a conference call with analysts, Parent confronted questions about whether other contracts had been similarly "mis-bid." One analyst even expressed doubt about the company's ability to meet its growth targets for defence.
Article content
Parent countered that none of these issues have changed the long-term outlook for the defence sector of the business.
Outlook
According to MarketWatch, CAE is one of the top players in the civil aviation flight training and simulation market. The market, as a whole, is expected to have a compound annual growth rate of 15 per cent, from 2022 to 2027.
The travel industry is set to grow. Los Angeles-based IBISWorld, a global market research company, listed global airport operation, global tourism, and global travel among the world's fastest-growing industries from 2022-2023.
Article content
The growth will be challenged by airline staffing shortages stemming from the pandemic. The IATA called the pandemic the "biggest crisis in its 100 year-history" and argued that training will help build a "bridge between the state of the industry today and a strong, successful recovery." Training will help re-skill the remaining employees, said IATA, but airlines will also need to work to attract new talent.
In response to these "acute, sector-wide headwinds," Parent said in a press release that CAE had lowered its annual growth outlook to mid-20 per cent from mid-30 per cent.
The company observed that the unstable geopolitical situation "has galvanized national defence priorities in the U.S. and across NATO." As a result, "management expects increased spending and specific prioritization on defence readiness to translate into additional opportunities for CAE in the years ahead."
• Email: [email protected] | Twitter: marisacoulton