Popular Stories
Here's the sector most at risk from Russia permanently shutting off gas to Germany — and it's taking a tumble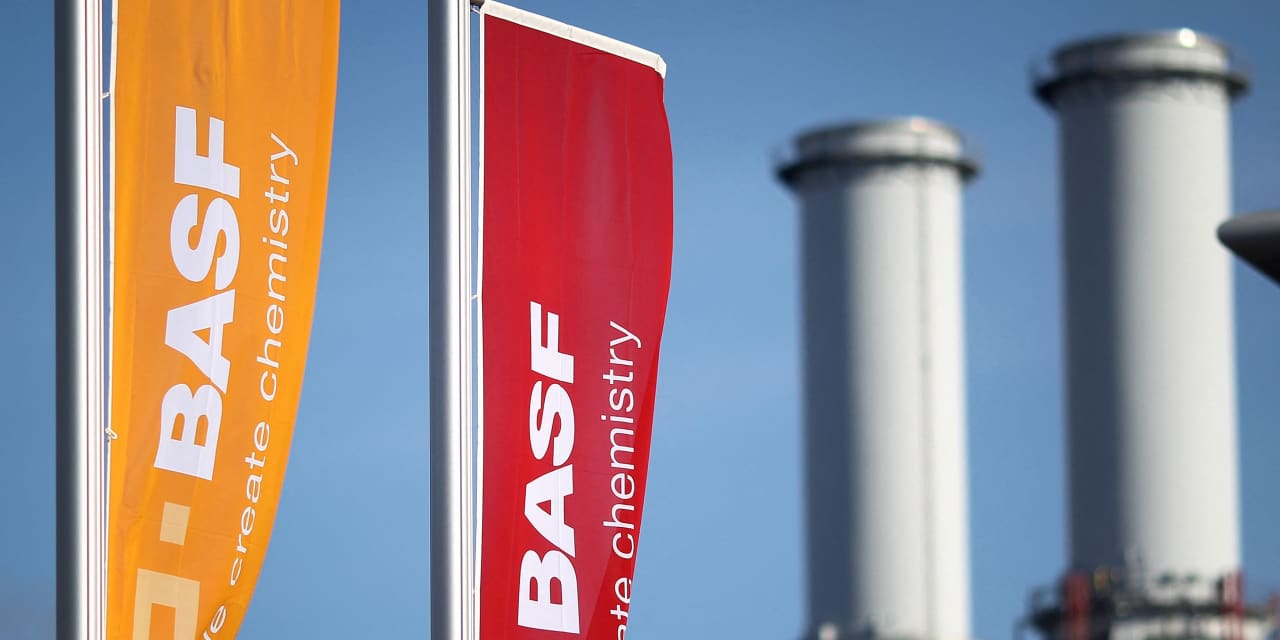 There are few companies with more at stake from Russian natural-gas flows into Germany than the chemicals sector.
Shares of chemicals companies including BASF BAS, +2.61%, Lanxess LXS, +3.77% and Covestro 1COV, +1.87% have each tumbled over the past month, in part on concern that Russia won't resume gas flows via the Nord Stream 1 pipeline at the end of the scheduled maintenance period on July 21.
BASF shares have tumbled 34% this year, Lanxess has dropped 37% and Covestro has slumped 41%.
In a note to clients, analysts at Jefferies says even resuming Nord Stream at the pre-maintenance 40% level would would lead to plants operating at an 89% utilization rate. Reducing gas flows to 20% would lead to a 65% utilization rate. The worst case scenario, that Russia completely severs flows, would require shutdowns from November through June, or alternatively, operating plants at a roughly 50% utilization rate.
The Jefferies analysts note that gas use is prioritized, first for household, heating, and power. Chemicals is in the second tier, and other materials and minerals is in the third tier allocation.
Analysts at UBS on Thursday downgraded Arkema AKE, +3.21%, BASF, Clariant CLN, +2.15% and Givaudan GIVN, +0.90% to sell from neutral and downgraded Evonik EVK, +4.22% and Wacker WCH, +3.35% to neutral from buy.
UBS said given the risks associated with energy rationing and supply cuts, as well as swiftly waning consumer confidence, it was adopting a recession scenario for earnings next year, and anticipating cracks in the order book to show up as early as the third quarter.