Canada News
News
Air Canada cancels 154 flights a day this summer amid 'unprecedented and unforeseen strains'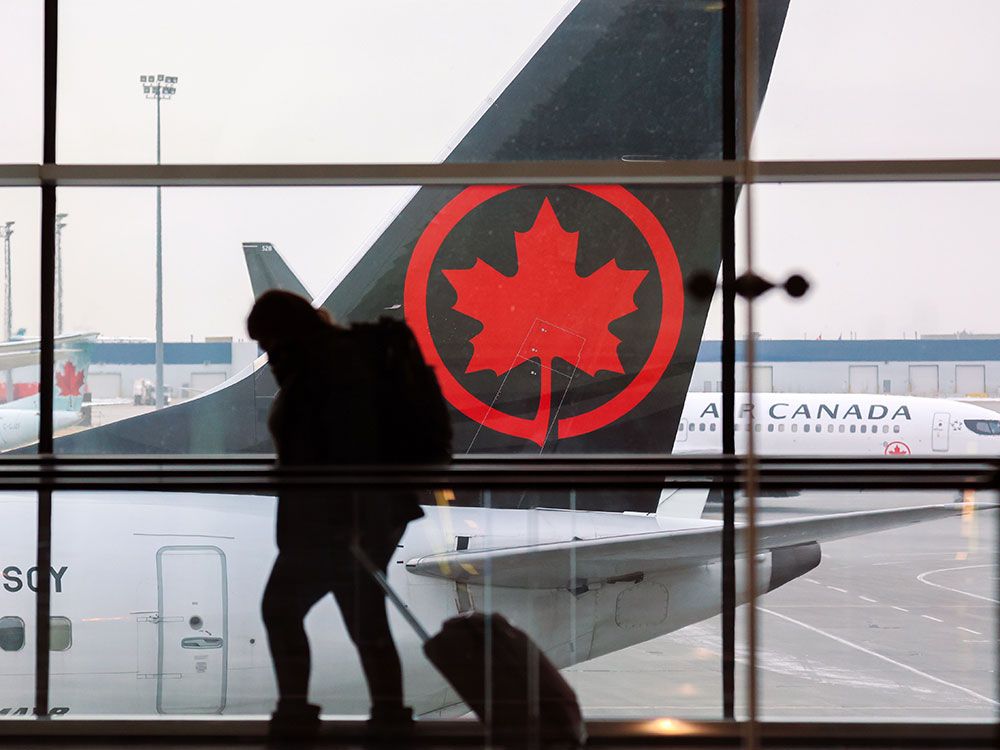 Over past three months labour shortages have caused long lineups at airports and flight delays and cancellations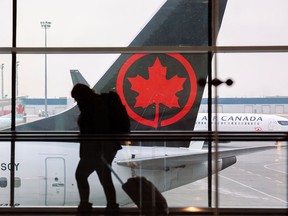 Article content
Air Canada is cancelling more than 150 flights a day in July and August due to "unprecedented and unforeseen strains" in the global aviation industry, chief executive Michael Rousseau said in an emailed statement to customers on Wednesday.
Article content
"Despite detailed and careful planning, the largest and fastest scale of hiring in our history, as well as investments in aircraft and equipment, it is now clear that Air Canada's operations too have been disrupted by the industry's complex and unavoidable challenges," Rousseau said.
The airline is reducing its schedule, on average, by 77 round trips — or 154 flights — per day for the next two months. Before the cuts, Air Canada operated an average of 1,000 flights daily.
Since provincial governments across the country began lifting pandemic-era restrictions, the aviation industry has been hit by heavy demand that's left airlines and airports unable to keep up. Reports of long passenger lineups at airport security; insufficient staff to help with boarding and de-boarding; and flight delays or cancellations have plagued the industry for the past three months.
Article content
"The result has been flight cancellations and customer service shortfalls on our part that we would never have intended for our customers or for our employees, and for which we sincerely apologize," Rousseau said.
International flights will not be impacted, the airline said, but rather four routes will be temporarily suspended this summer. They include between Montreal and the cities of Baltimore, Pittsburgh and Kelowna, and one between Toronto to Fort McMurray.
Peter Fitzpatrick, an Air Canada spokesperson, said in an email that most of the flights affected are to and from its Toronto and Montreal hubs and the disruptions will be mostly a reduction in flight frequency that affects primarily evening and late-night flights by smaller planes on transborder and domestic routes.
Article content
"We are convinced these changes will bring about the improvements we have targeted. But to set expectations, it should also be understood the real benefits of this action will take time and be felt only gradually as the industry regains the reliability and robustness it had attained prior to the pandemic," Rousseau said.
The real benefits of this action will take time and be felt only gradually

Michael Rousseau
Karl Moore, an associate professor of management at McGill University, said in the short-term, flight cancellations could exacerbate traveller frustrations and could cause them to change their vacation plans rather than put up with chaotic flight itineraries.
"If people have a tough experience and they hear from other people, friends and family that it's not fun to travel, are they going to change their plans and will they be reticent about Thanksgiving, Christmas and next summer? There may be a bit of an (impact)," Moore said.
Article content
However, because numerous airlines, especially in Europe, are cancelling flights, travellers may be more understanding, rather than placing fault on Air Canada entirely, he said. German airliner Deutsche Lufthansa AG cancelled more than 3,000 flights in July and August, Bloomberg reported.
As well, Canadian consumers, who saved up billions during the pandemic, are eager to travel again after COVID-19 lockdowns blocked vacation plans.
Ambarish Chandra, an economics professor at University of Toronto, said Air Canada likely calculated that flight cancellations could damage its reputation to some extent. "But maybe it's worth it compared to the alternative, where passengers are sitting on the tarmac for hours, waiting in long lines and having their flights cancelled anyways due to short staffing issues."
Article content
Air Canada's stock dropped on the news, down more than seven per cent to $15.80 a share as of 11:39 a.m. in Toronto.
Bank of Nova Scotia analyst Konark Gupta estimates that the cancelled flights amount to a 10- to 15-per-cent reduction in Air Canada's flight schedule.
"The key factor behind flight cancellations is not AC's shortage of labour, unlike some U.S. carriers, but rather shortage of airport workers, including security and customs officers," Gupta said in a note.
"We have reduced our Q3 estimates to reflect the flight cancellations, which should have lesser impact on revenue and traffic as compared to the number of flights given demand appears to be robust and international flight schedule (higher revenue per flight) is intact."
Gupta now expects consolidated revenue to recover to 91 per cent of what it was in Air Canada's third quarter of 2019, versus 99 per cent recovery before Rousseau announced the flight cancellations. Air Canada produced $5.53 billion in consolidated revenue during the third quarter before the pandemic.
• Email: [email protected] | Twitter: biancabharti