Canada News
News
Quebecor remains interested in Shaw wireless, but Péladeau says telco has other options for expansion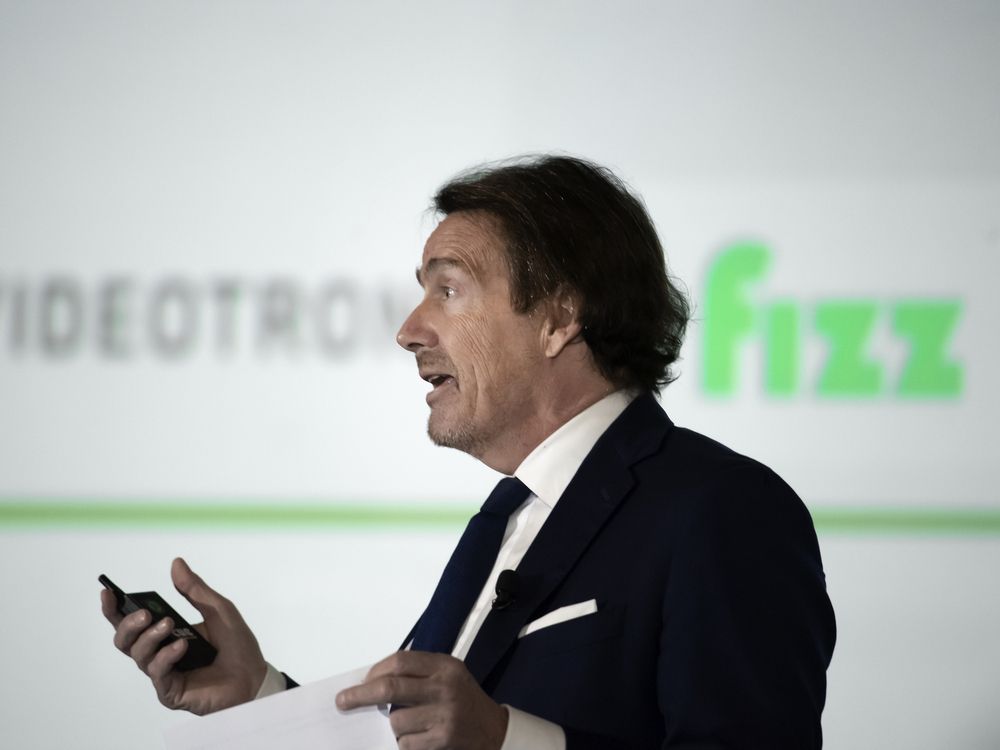 CEO says company in a good spot for growth on the back of recently purchased wireless spectrum, whether or not it picks up Shaw's assets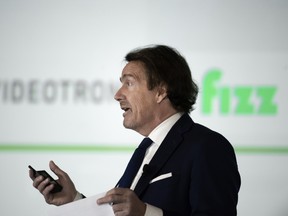 Article content
Quebecor Inc. chief executive Pierre Karl Péladeau says he welcomes and agrees with the Competition Bureau's conclusion that the $26-billion merger of telecom rivals Rogers Communications Inc. and Shaw Communications Inc. would reduce wireless competition and result in higher prices for consumers."
Article content
The Competition Bureau after rigorous investigation … (concluded) that the best remedy remains effective, growing and disruptive competitors who will bring down prices for the benefit for the Canadian consumer," Péladeau said on a conference call with analysts Thursday afternoon to discuss Quebecor's latest financial results.
"This is completely in line with our position."
He said the Montreal-based company has options to meet its objective of expanding wireless services outside its Quebec footprint, among them potentially acquiring Shaw's Freedom Mobile wireless division, which has operations in Alberta, British Columbia, and Southern Ontario and now appears to be up for grabs.
A "remedy" to address the overlapping Shaw and Rogers wireless assets presented to the Competition Bureau was deemed by the regulator to fall short of its objective of preserving price competition and consumer choice.
Article content
Rogers has since said it is planning to divest the Shaw wireless assets in their "entirety."
Péladeau said he has previously indicated Quebecor's interest in the assets, but declined to answer questions from an analyst about whether talks are underway with Rogers and what price the Montreal-based firm would be willing to pay.
"Making comments on this specific situation is certainly not in our best interest," he said.
Article content
However, Péladeau reiterated earlier public statements that to ensure lasting competition and lower prices, Shaw's Freedom Mobile wireless assets should wind up in the hands of a "financially viable, long-term wireless operator like Quebecor, who has demonstrated the ability to compete effectively (in Quebec) against the Big Three (national wireless players), win market share, and bring down prices" for consumers.
"We're not hiding anything here," he told analysts. "We mentioned we would be interested."
Nevertheless, Péladeau said Quebecor is in a good spot with its expansion plans outside its home province, on the back of recently purchased wireless spectrum, whether or not the company picks up Shaw's assets.
Article content
"There is many alternatives, and when there are alternatives you have choices (on the) best way to achieve your objectives," he said, adding that he believes the thrust of regulatory policy and recent technical changes will improve the competitive landscape across Canada.
None of the options, though, would seem to be as efficient as acquiring Shaw's Freedom wireless assets, which analysts have suggested Quebecor is now in a better position to buy given details of the Competition Bureau's objection to the "remedy" presented by Rogers.
An application filed this week by the Commissioner of Competition with the regulatory tribunal — where Rogers will respond to with its own arguments as it tries to complete the acquisition of Shaw — emphasized the strength of a wireless player housed within a broader telecommunications company and the ability to bundle mobile with other telecommunications services such as internet and television. The names of bidders in the remedy plan proposed by Rogers were redacted, but some industry watchers suggested the regulator's rejection could indicate an advantage for an incumbent such as Quebecor.
Article content
Another way for the Montreal-based telco to expand wireless service to consumers beyond its Quebec stronghold is through network-sharing rules announced by the Canadian Radio-television and Telecommunications Commission just over a year ago.
But that wholesale facilities-based mobile virtual network operator (MVNO) access service, which will enable eligible regional wireless carriers to use the networks of Bell, Rogers and Telus while they build their own over the next seven years, requires further details from the CRTC, as well as negotiations between the national and regional telcos.
Though Péladeau told analysts he hopes to hear from the CRTC soon, all of this will take time, particularly negotiating with the three national wireless players.
"Perhaps not surprisingly, they have refused our approaches and engage in various tactics designed to delay the start of meaningful negotiations," Péladeau said.
Rogers' proposed acquisition of Shaw has been approved by Shaw shareholders and the Canadian Radio-television and Telecommunications Commission. It requires further approvals from the Competition Bureau, and Innovation, Science and Economic Development Canada.
• Email: [email protected] | Twitter: BatPost