Popular Stories
Twitter racks up its second $1 billion quarter, sending shares toward a 52-week high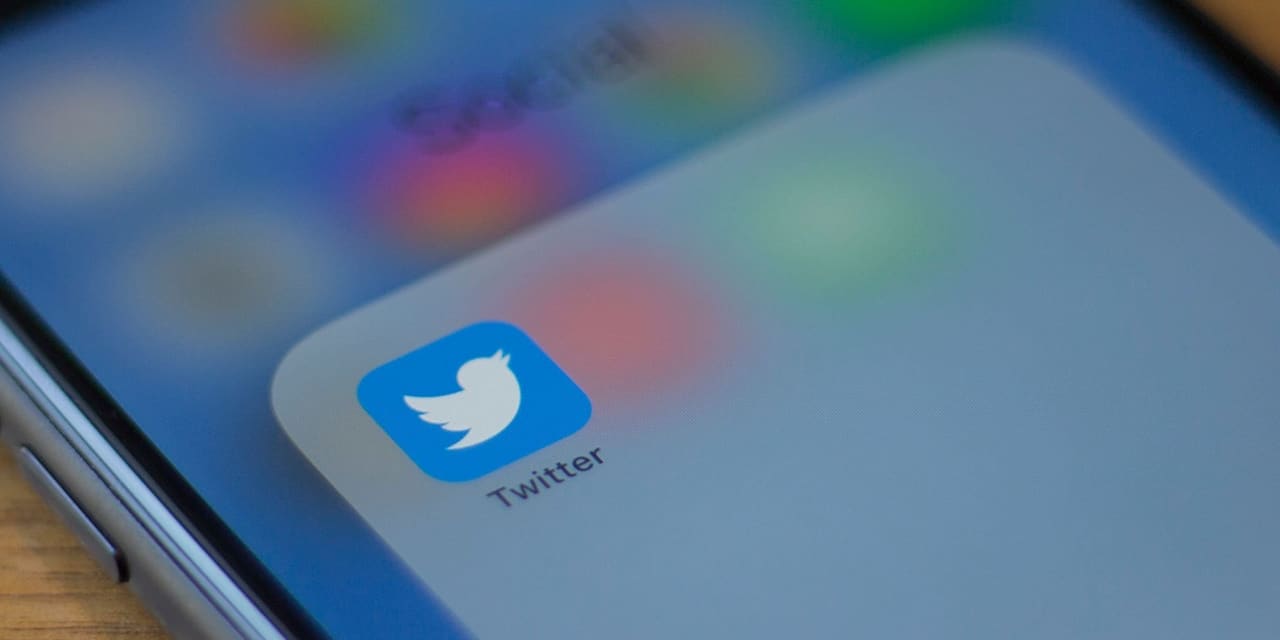 Twitter Inc. posted its second-ever $1 billion quarter on Tuesday, sending its shares up nearly 4% in after-hours trading toward a 52-week high.
Twitter TWTR, +17.51% reported net income of $222 million, or 29 cents a share, against expectations of 29 cents a share, according to analysts polled by FactSet. (Adjusted earnings were 38 cents a share.) Twitter's revenue catapulted 28% to a record $1.29 billion, beating the consensus estimate of $1.18 billion.
"We delivered record revenue of $1.29 billion in Q4, up 28% year over year, reflecting better-than-expected performance across all major products and geographies," Ned Segal, Twitter's chief financial officer, said in a statement announcing the results.
In a conference call with analysts late Wednesday, Twitter Chief Executive Jack Dorsey said he was "really proud on how we navigated 2020… We are a platform much larger than any topic."
Monetizable daily active users (mDAUs), a key indicator of Twitter's reach and its appeal to advertisers, improved 27%, year-over-year, to 192 million. Yet it fell short of the 193.5 million expected by analysts polled by FactSet, creating angst among investors. Twitter forecast mDAU growth of approximately 20% year-over-year in
the current first quarter.
The growth of mDAUs is significant in the wake of former President Donald Trump's ouster last month from the microblogging platform, where he commanded one of its largest followings (nearly 89 million).
Twitter did offer some caution, however, about the "modest" impact of Apple Inc.'s AAPL, +0.26% updated iOS 14, which contains enhanced privacy settings for third-party apps from Twitter, Facebook Inc. FB, +1.10%, Snap Inc. SNAP, -0.41%, Pinterest Inc. PINS, +2.93% and others. All five companies have expressed misgivings about what that might mean for future ad sales.
"Finally, assuming the global pandemic continues to improve and
that we see modest impact from the rollout of changes associated
with iOS 14, we expect total revenue to grow faster than expenses
in 2021," Twitter said in a letter to shareholders, in which the company predicted sales of between $940 million and $1.04 billion in the current first quarter. "How much faster will depend on our execution on our direct response roadmap and macroeconomic factors."
Read more: Opinion: Apple's privacy changes are affecting more than just Facebook
While the quarter is historically the strongest for ad publishers, and Twitter performed well, Forrester analyst Jessica Liu told MarketWatch she remains concerned about the company's long-term prospects because "it doesn't seem to have a specific vision or purpose."
"If the company could articulate whether it wants to be a news feed or an open forum or something else entirely, then it could couch its myriad of moves underneath that explicit 'north star' and contextualize its many policy changes, acquisitions, experiments, new feature/functionality rollouts," Liu said.
In recent days, the microblogging service has made moves to expand content. Last week, Alphabet Inc.'s GOOGL, +0.45% GOOG, +0.54% Google Cloud announced a new, multiyear, strategic partnership in which Twitter will move offline analytics, data processing, and machine learning workloads to Google's Data Cloud.
In late January, Twitter announced it had acquired Revue, a platform that lets people make editorial newsletters. Twitter will take a 5% cut of subscription revenue that users of Revue generate. Twitter also said it had broadened its partnership with Comcast Corp. CMCSA, -0.21% to bolster content on Twitter
Twitter shares have climbed 68% over the past 12 months. The S&P 500 index SPX, +0.39% is up 16.5% over the past year.