Popular Stories
Costco's fiscal Q1 sales rise 17%, but miss heightened expectations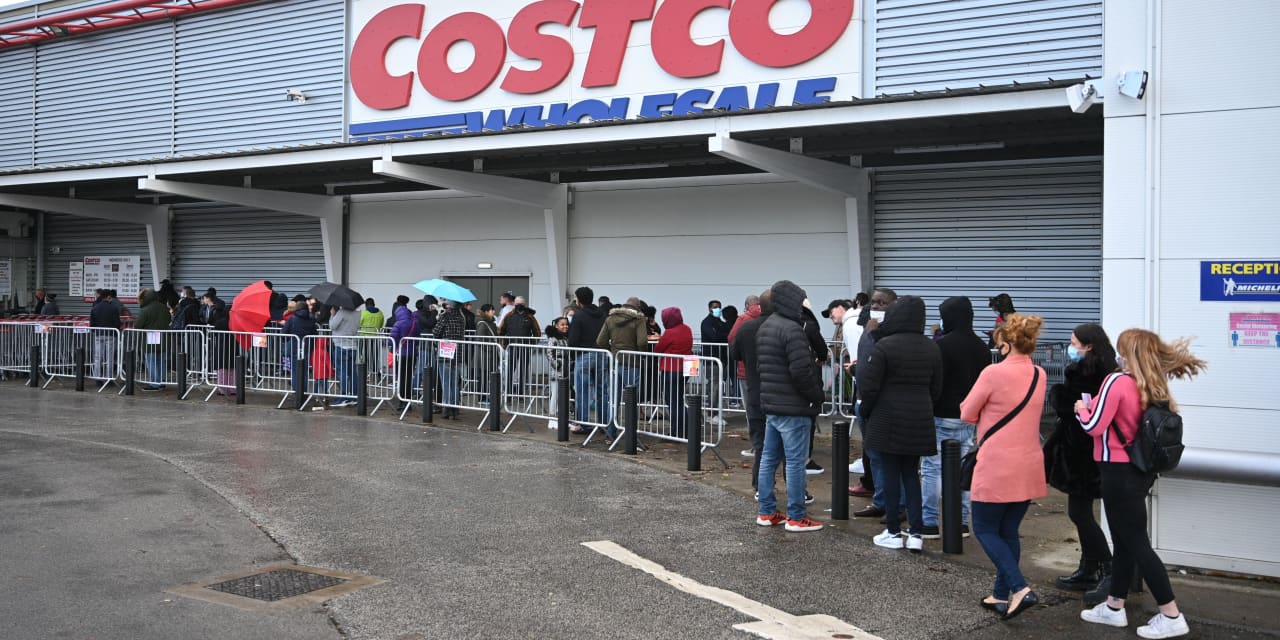 Costco Wholesale Corp. shares veered between small gains and losses in the extended session Thursday after the retail giant reported quarterly sales that missed the mark even as they rose 17% amid pandemic stock buying.
Costco COST, -0.40% said it earned $1.17 billion, or $2.62 a share, in the quarter, compared with $844 million, or $1.90 a share, in the year-ago period.
The results included tax benefits of $145 million and also reflected a $212 million pre-tax expense with COVID-19-related premium wages, the company said.
Net sales rose 16.9% to $42.35 billion, compared with $36.24 billion last year, Costco said. Same-store sales rose 15.4%, and online sales rose 86.4%, the retailer said. Total revenue, which include membership fees, rose to $43.2 billion.
Analysts polled by FactSet had expected Costco to report a profit of $2.07 a share on revenue of $46.33 billion in the quarter. Same-store sales were seen up 16%.
Related: Kroger edges ahead of Costco to land in the top 10 of U.S. e-commerce companies
The retailer has benefited from stock-up buying amid the COVID-19 pandemic and fears of supply disruptions and shelter-in-place local orders to curb the spread of the novel coronavirus virus.